Turning savings into investments has long been one of your goals. Unfortunately, simple and comprehensible solutions with a minimal monthly investment were not available.
Beewise is a new offering from the Azimut Group, an independent global player in asset management, wealth advisory, investment banking and fintech, serving private and corporate clients.
With the Beewise app, you can start your financial investment journey with just €10 per month. At the same time, your investment supports the environment by helping to reduce emissions.
Our review of Beewise will help you learn how the app works and how you can start investing right away to achieve your medium- and long-term financial goals, even if you don't have large amounts of money to invest.
How to get started with Beewise: Invest as little as 10 euros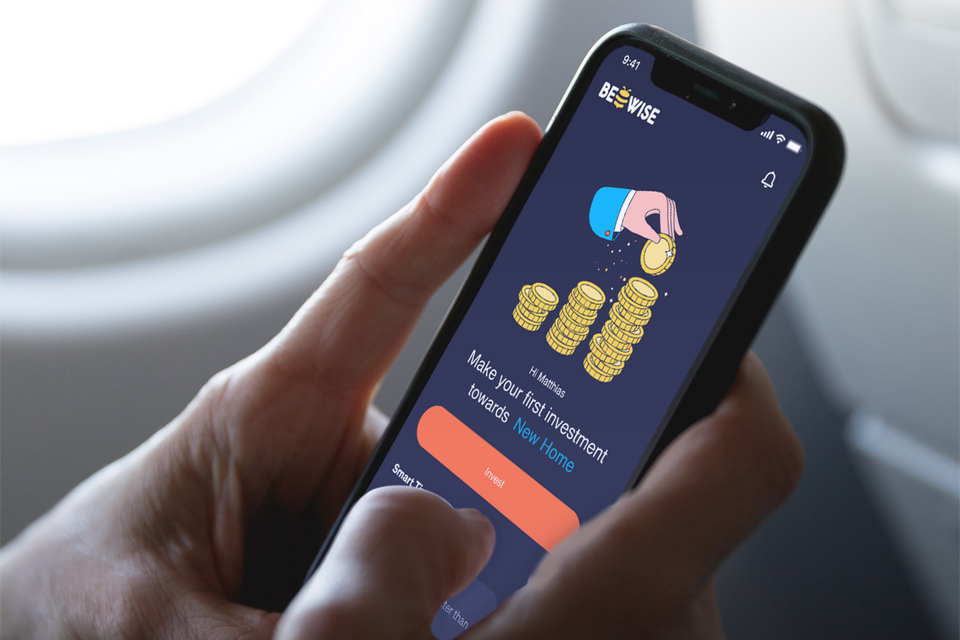 With Beewise, you can complete all the tasks from the mobile app developed for Apple iOS devices and Android smartphones.
Download the Beewise app, sign up in 15 minutes and start investing in one of five thematic portfolios available, starting at €10 per month.
You have maximum freedom. You can choose how much to invest. After setting a goal to achieve, link it to one of the proposed thematic investment portfolios. Each month, the app reminds you to make a wire transfer from your personal account to Beewise to fuel investment and continued growth.
You have the option to increase the amount when desired. And you can also choose to decrease the amount at any time. However, the only requirement is that your monthly investment rate does not go below €10.
Beewise's app goes beyond this to help you invest based on your personal financial goals.
This facilitates capital growth month after month through your investment in one of the five available thematic portfolios, while keeping track of your progress towards reaching the amount you need for your next purchase goal.
Beewise is particularly concerned with their impact on the environment and the future of the planet. You can choose to donate 1 percent of your investment to reforestation projects supported by WeForest by activating donations Through this, the Beewise app allows you to track how many trees you have helped plant and the amount of your carbon dioxide reduction.
Beewise's investment options: diversify your portfolio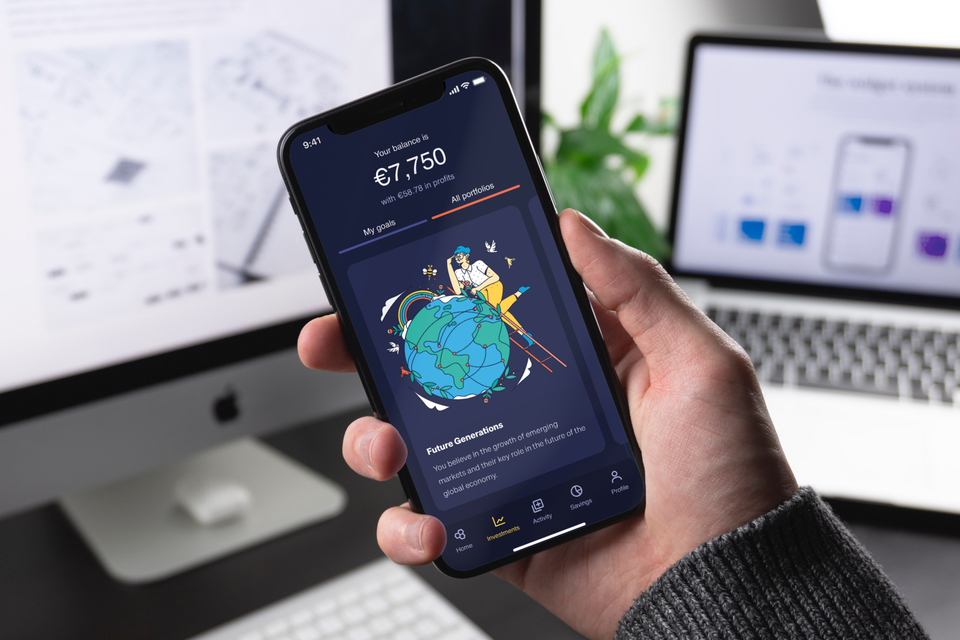 Beewise offers you 5 investment options in as many mutual funds for investment in transferable securities (UCITS). These allow you to take advantage of growth opportunities in some of the most "on-trend" industries of the moment.
In addition, the thematic portfolios all have integrated environmental, social and governance (ESG) criteria.
The Beewise thematic portfolios you can invest in to promote capital growth are:
Smart Cities Portfolio: This fund achieves growth by investing capital in the equity securities of companies that contribute to the development of smart and sustainable urban realities and simplify citizens' lives through digital technologies.
Breakthrough Healthcare Portfolio: This diversified portfolio is characterised by substantial exposure to the equities of companies operating in the healthcare sector, particularly biotechnology. The focus of the fund is new medical frontiers, including sequencing and genomic editing.
Environment Portfolio: This fund was developed for investors who are particularly environmentally conscious and interested in taking advantage of technological advances with environment-related missions. The stocks in the portfolio belong to companies that operate in renewable energy, circular economy, electric transportation and decarbonisation.
Technology Portfolio: This fund is dedicated to anyone looking to invest in the technologies they love. The portfolio invests in the equities of companies in the technology and telecommunications sector as well as cutting-edge IT and digital services.
Future Generations Portfolio: This portfolio is designed for investors interested in the development of future generations and sensitive to the development of emerging markets. Through the fund, you can benefit from the growth of the middle class in emerging countries, which is projected to absorb the largest worldwide increase in the consumption of products and goods in the future.
Choose your investment portfolio and start investing with Beewise with as little as €10.
Beewise's investment strategies: achieving your financial goals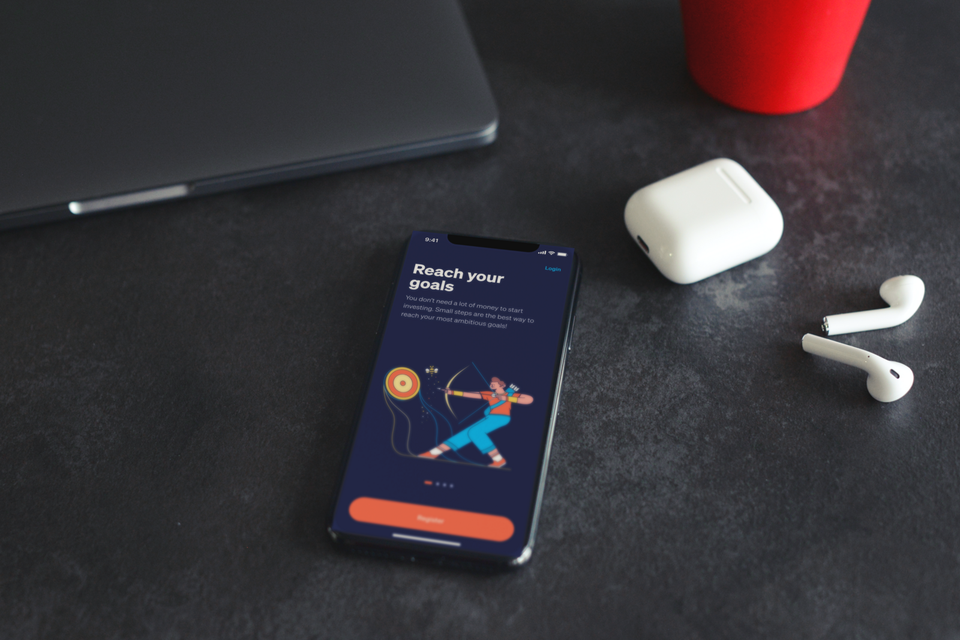 As described above, Beewise allows you to invest your money through 5 portfolios, each specialising in a well-defined sector.
The, individual portfolios already represent different investment strategies from which you can choose one in particular or more than one if you want to create an even more diversified investment.
What's more, each investor can choose from 3 investment profiles for each portfolio:
Conservative;
Balanced;
Aggressive.
Investment profiles differ in their attitude to risk. If you prefer to risk less, for example, you can opt for a conservative risk profile. A risk profile prepared to accommodate a higher level of risk, on the other hand, is classified as an aggressive portfolio.
Each portfolio (Smart Cities, Environment, etc.) allows you to select from these three different risk profiles. This means that investing in a Smart Cities Conservative portfolio is different from investing in a Smart Cities Aggressive portfolio because the balance of assets within the portfolios changes.
You are free to choose which investment strategy is most suitable for your goals and set an investment period for how soon you aim to reach the amount for each goal.
Nevertheless, keep in mind that Beewise suggests long-term monthly investments in order to achieve the best results. You are free to withdraw your funds at any time, but do be aware that the recommended time horizon represents the average time an investment needs to reach an earning position.
Remember this when setting your goals.
The advantages of using Beewise: simplified savings and investment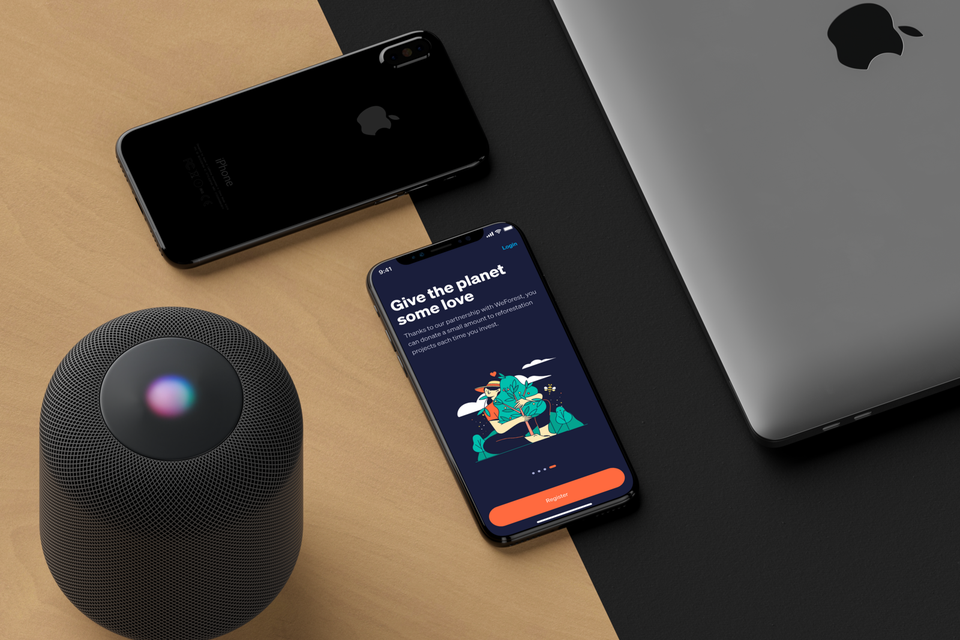 Why should you choose to invest in Beewise? Beewise's proposal is suitable for people who have clear goals to achieve and know how soon they want to achieve them.
The proposal is closely related to the needs of savers who have never made investments because they could only find complex, almost incomprehensible solutions.
Beewise gives you the opportunity to invest in the hottest topics of the moment and the most promising industrial sectors not only for the short term, but also for the medium and long term.
Beewise has thought long and hard about the impact of your investment on the environment and society. That's why we have designed a proposal that incorporates a desire to protect the environment with the opportunity to plant trees through WeForest, an international non-profit organisation dedicated to reforestation. It allows you to support local economies while fighting climate change.
Start investing with Beewise by downloading the app and contributing to your growth and that of others.
Beewise commissions and charges: understanding investment costs
Fees on investments made through the Beewise app differ according to the selected risk profile. This also means that you may pay differential fees should you decide to invest money in multiple portfolios with different risk profiles.
In the table below, we have summarised the current costs of each fund. You will notice that the variation depends only on the type of risk profile.
Beewise annual portfolio management fees
Conservative
Balanced
Aggressive
Smart
Cities
0.85%
0.90%
1.00%
Breakthrough
Healthcare
0.85%
0.90%
1.00%
Environment
0.85%
0.90%
1.00%
Technology
0.85%
0.90%
1.00%
Future
Generations
0.85%
0.90%
1.00%
In general, it is recommended that, before investing in a fund, you read the key investor information document (KIID) that also contains the updated costs of the investment vehicle.
Beewise's security features: keeping your investments safe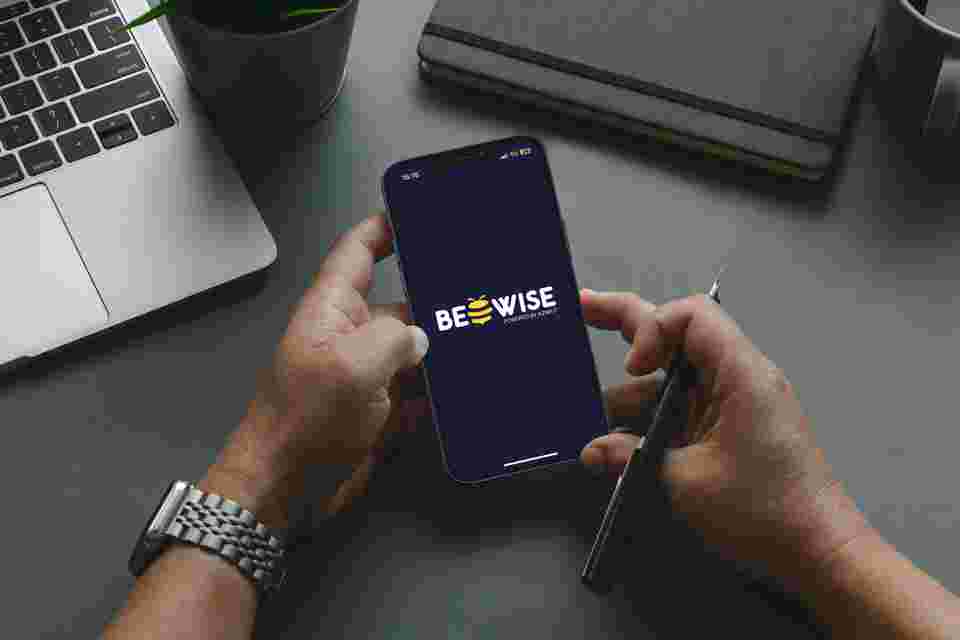 Are your funds safe if you invest with Beewise? You should know that Beewise belongs to the Azimut Holding SpA group, a financial company listed on the Milan Stock Exchange that has been in business for more than 30 years.
Azimut Holding is supervised by the Bank of Italy and Consob. The latter is the supervisory authority for investment companies operating in Italy.
The investment vehicles you will be subscribing to are issued by Azimut Investments SA, an Azimut Group company based in Luxembourg and therefore regulated by that country's financial authority (CSSF).
Concretely, your investment is held by Bnp Paribas Luxembourg branch. Funds invested in the product are kept separate from the bank's other assets.
You can also count on the fact that Bnp Paribas has an A+ strength rating according to the Standard & Poor's rating agency. A+ is the highest rating.
Beewise customer support: get help when you need it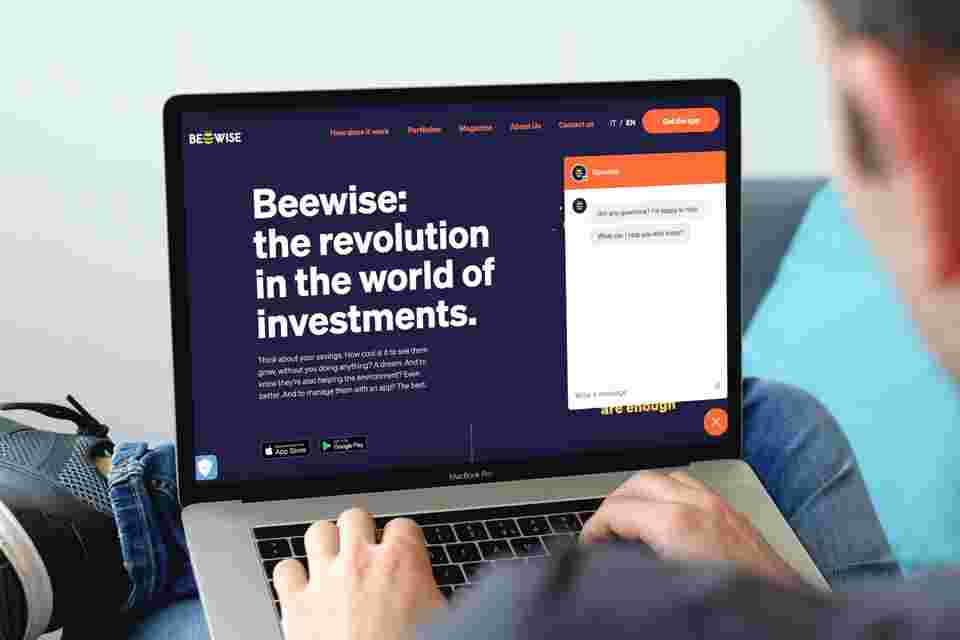 To request customer support from Beewise, use the contact form to submit your questions or concerns. It is available on the Contact Us page of the website or through the chatbox also available on the website or email customerservice@beewiseapp.com.
For technical problems, you can contact Customer Service by sending an email to support@beewiseapp.com.
Alternatively, read the responses in the Q&A section that are closest to your query. This can provide you with an initial concise clarification.
Beewise user reviews: real-life experiences with the app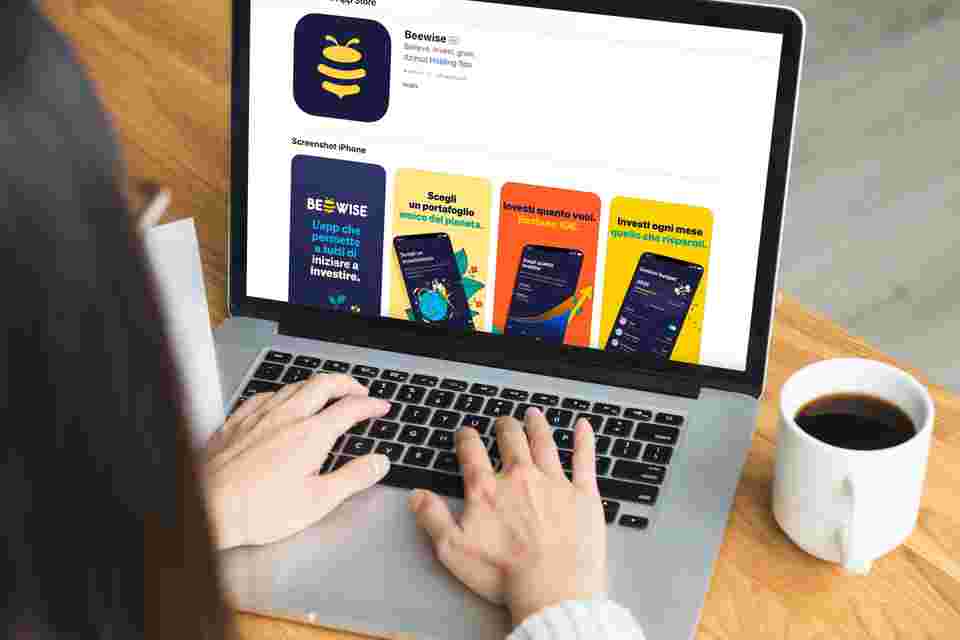 What do users think about Beewise and what reviews have customers written online about the Beewise app?
If we look at users' responses on Play Store, they rate the Beewise app 3.6 stars out of 5. One user in particular asked for an improvement in the investment mechanisms by introducing a recurring (or periodic) transfer, while at present the app sends a notification when it is time to send a new monthly payment.
Another user pointed out that a login problem had been fixed with the app update and rated the customer service as courteous.
On Apple's App Store, Beewise scores 3.7 out of 5 stars. Here, too, there is a request from users to improve the investment mechanism in capital accumulation plans by adding a periodic withdrawal option via bank transfer.
Another prospective Beewiser complained that he experienced difficulties with his bank regarding account linkage although the user notes this was not the fault of Beewise but rather the fault of his bank. However, Beewise has made a list of supported Italian banks available to users.
Currently, there is no user feedback under the Beewise reviews on Trustpilot. We will keep you updated as new reviews are added.
Beewise is an innovative means of investing in financial markets through mutual funds (UCITS) structured in language that everyone can understand. They are even easily accessible to interested persons who only have €10 per month to invest.
With goal setting and an investment threshold, it is easier to earn the money needed to achieve personal goals.
Conservative, Balanced and Aggressive risk profiles are designed to fit the demands of different types of investors, from risk-averse investors to those who are willing to take a little more risk to achieve their goals.
Investing through Beewise means being part of the ongoing environmental, social and economic change. The investment portfolios were constructed to account for and accommodate the ongoing energy transition, the circular economy, and the transition to cities digitized by new information technologies.
Finally, thanks to the partnership with WeForest, you can donate 1 percent of your recurring investment to the reforestation of large areas of the planet, contributing not only to the reduction of CO2, but also to the preservation of populations living in certain geographical areas at risk of desertification.
Invest with Beewise, grow your capital and change the planet for the better.