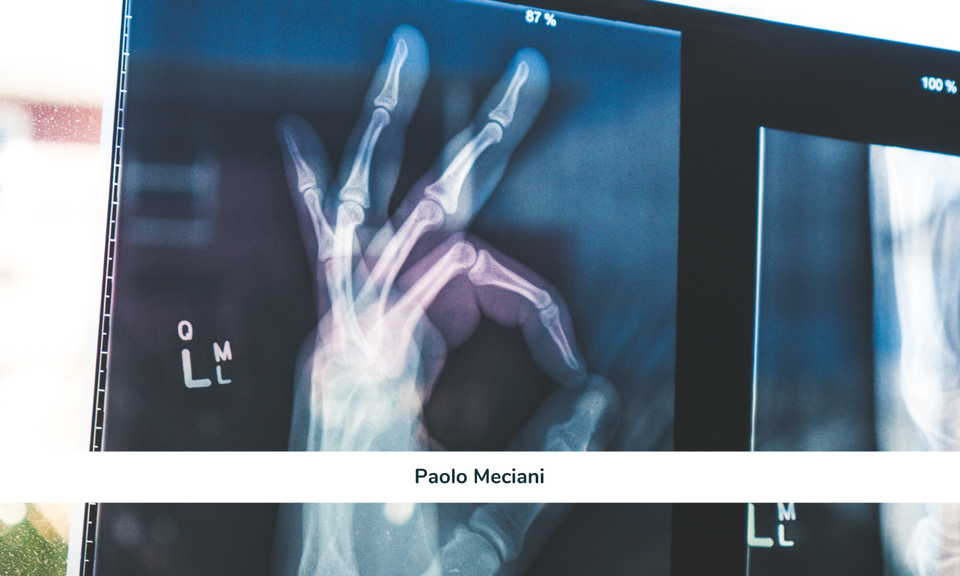 Coronavirus has strongly revamped telehealth all over the world. During the Coronavirus crisis, also most health insurers made telehealth services available to a wider number of clients.
Telehealth, also well before the Coronavirus crisis, was revolutionizing the healthcare industry with many applications for prevention, patient management, and monitoring.
The telehealth market has grown in recent years, the global market is 45 $ billion, and the market is expected to grow by 2026 at more than 175 $ billion (Statista – 2020).
What is telehealth?
According to the World Health Organization (WHO) telehealth is the "delivery of health care services, where patients and providers are separated by distance. Telehealth uses ICT for the exchange of information for the diagnosis and treatment of diseases and injuries, research and evaluation, and for the continuing education of health professionals."
Terms telehealth and telemedicine are often used in different ways. There are many definitions of these terms; but according to literature and the most common practice in business we refer to telehealth as a more generic term that refers to health in general: clinical and non-clinical applications. Telemedicine is related more to treating people from distance: therefore, clinical and patient care applications
We can summarize the above definitions as follows: telemedicine is a subset of telehealth.
Telehealth benefits
Many scientific studies outlined telehealth as a cost-effective solution (Source: "Personalized Telehealth in the Future: A Global Research Agenda"). 73% of the cases covered by literature are reported cost-effective (Source: "Market study on Telemedicine – European Union" 2018). Telehealth allows remote patient monitoring (RPM) programs, decreasing hospital utilization; also, patient compliance with treatment plans is enhanced. Other benefits of telehealth adoption are the reduction of the total consultation time, the total distance travelled, and the rates of mortality. Telemedicine also fosters integration between healthcare stakeholders.
Telehealth role in the health innovation process
Telehealth takes part in a major health transformation process that gradually is changing the way our health is perceived and managed by all of us. We need to change the way we think about health care: we must move away from thinking to cure people already sick to prevent people to become ill. To get this simple statement come true, we need to assemble several elements.
Preventive medicine is growing, the number of healthcare providers that are focused on prevention is getting higher: as mental health physician, nutritionists, exercise therapists, etc. But there is still a huge gap to close; many health providers are still earning money when we get sick.
Proactive health. Data is captured via sensors and wearables and care suggestions reach out if there is an anomaly. Caregiver decisions are supported by an already available historical dataset of relevant biomarkers.
Technology is needed to make the change towards preventive medicine. We have artificial intelligence for preventive and personalized medicine, IoT devices for remote monitoring, wearables for lifestyle support, and enough bandwidth for effective communications for fixed and mobile devices.
Health care is becoming a consumer business, and this transition is already underway (in the USA where private insurance plans play a key role, this phenomenon is already in progress; also in European countries, the rising pressure on national health budgets is pushing in the same direction). The increasing out-of-pocket expenditure combined with effective consumer technology is requesting a consumer-centric business model approach.
Telehealth elements
Most telehealth solutions are the integration of three layers: product, platform, and database.
The product allows data collection and relation with the client; products are medical devices (as glucose, and electrocardiogram devices) and wearable technology that can be worn on the body (as smartwatches for physical activity and sleep monitoring, and pulse oximeter) or be implanted (as implantable sensors for continuous glucose monitoring). During the Coronavirus crisis the demand for pulse oximeters skyrocket, the benefit of these devices has been limited as they seldom were integrated into a structured telehealth service.
Platforms allow the link between patients and doctors. Platforms are made of software, and he can be specific telemedicine software and mobile app, that patients and care providers can use on smartphones or tablets to share health data.
The database level is accessible by physicians and uses big data, analytics, and artificial intelligence to provide valuable services as teledermatology diagnosis, decision support in radiology, or behavioural health decision support. Database level, according to telehealth implementation, needs a specific degree of integration among a variety of sources: telemedicine, electronic health records (EHRs), general practitioners, health insurance information systems, and pharmacy network. Looking from a different perspective: we have to re-architect health data and systems in ways to provide customers with constant, optimized messaging that leads them to engage in smarter ways to help themselves.
Telehealth not only for chronic diseases
Chronic diseases represent 80% of overall health spending for developed countries (World Health Organization). The best management of chronic diseases is done through small, daily, weekly choices to improve clinical, personal, and economic aspects. Many small daily choices whose whole guarantees health. How you interact with the consumer determines the actual change of behaviour; a pervasive adoption of telehealth in customer interaction, remote monitoring, and coaching is one of the prerequisites to succeed.
Telehealth is also widely adopted in several areas such as:
Teleradiology: the remote assessment of X-ray images.
Teledermatology: the provisioning of advice and second opinions both to physicians and directly to patients. One example is SkinVision (Amsterdam based company, which works in collaboration with Generali) smartphone app, which easily evaluates risk factors for skin cancer. The app has more than 1 million downloads and found 27,000 cases of skin cancer.
Healthy lifestyle adoption. Vitality Initiative (of the South African insurance company Discovery) has been an undisputed pioneer and leader in the world for over twenty years. A study conducted by RAND on a sample of 400,000 Vitality users shows an increase in the average life of users of 2 years.
Heart telemonitoring. Apple Watch has several healthcare features. Apple Watch received FDA clearance for both an atrial fibrillation-detecting algorithm and a single lead ECG. Also, a fall detection feature is available.
Teleconsultations. Italian Paginemediche is a platform that matches over 140.000 physicians of a variety of specialization and users. A booking feature is also available (provided by Visitami) for off-line visits.
Adoption
The degree of acceptance of telehealth solutions is key to every implementation success. Factors affecting acceptance are staff-patient interaction, ease of use, and customized user experience. For example, for elderly users affected by type 2 diabetes, vision loss caused by the illness must be considered.
User acceptance should be monitored with structured data and continuously enhanced. We cannot assume that the higher demand for telehealth services during the Coronavirus crisis will self-sustain over time; all needed actions must be taken for a long-lasting adoption.
The emerging role for insurers
How insurance companies are using telehealth today? The answer varies a lot according to the degree of innovation of the insurer and the region they are operating in. Some US player (as Omada Health) has already integrated telemedicine in their operation, and some European country has remarkable penetration of telehealth: Germany and the United Kingdom are the two European leaders in providing telemedicine solutions (source SIMPHS).
From health insurers critical success factors for telehealth strategy and deployment are:
Telehealth must be integrated within the overall health insurance ecosystem, to let unleash the value of the usage of all health data. A robust data strategy must be put in place to achieve higher value and return.
Provide patients with appropriate technologies. Thousands of telehealth solutions and devices are available, often the quality is poor. To foster health care consumerism and personalization, technology partner selection criteria must be thoroughly set.
The scalability of telehealth is needed to reach many patients and to provide the most effective solutions and technologies. Many users allows us to collect enough data to develop and tune artificial intelligence algorithms.
Key takeaways
Telehealth is a key component of a new paradigm on health based on prevention and personalization. Health insurance companies can play a pivotal role in health care transformation; there is a great opportunity, and the solutions and technology are already available.
The health care of the future is ehealth: technology is pervasive and needs to be understood, implemented, and managed in a way to provide a competitive advantage.