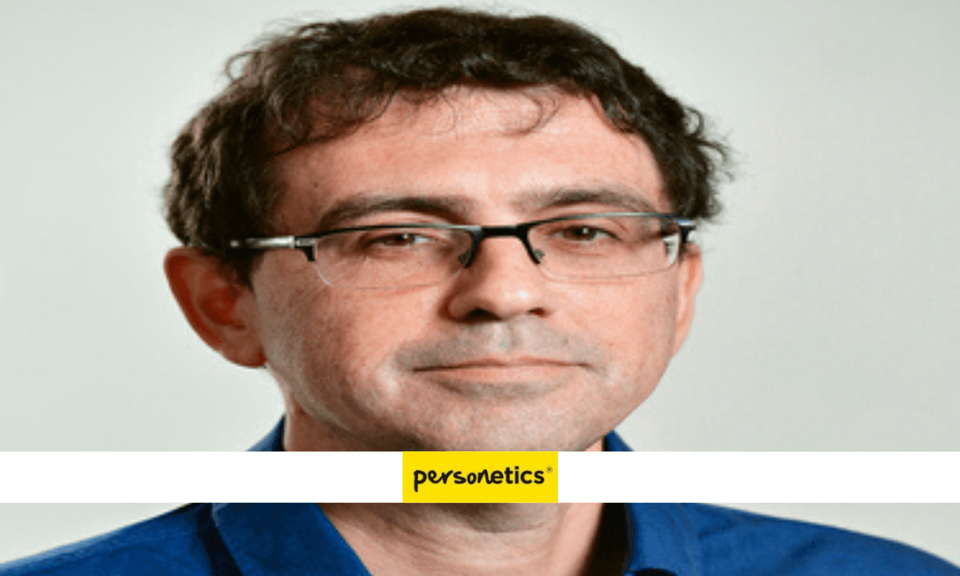 David Sosna, Founder and CEO of Personetics – the provider of Self-Driving Finance™ solutions – answer some questions on the future of Banking and its relationship with Artificial Intelligence (AI) and personalisation.
What problem does Personetics solve and how are you different from other players in the market?
We are using artificial intelligence to reimagine the bank-customer relationship. As the leading global provider of data-driven personalization and customer engagement solutions for the financial services industry, we provide solutions to safely and effortlessly guide consumers and businesses towards their financial goals. Focused on enabling proactive engagement for banks, our AI analyzes financial data in real-time to understand customer financial behavior in order to anticipate needs and act on their behalf. With solutions designed for the mass market, affluent, and small business customers, the technology enables banks to offer day-to-day insights, financial advice, and wellness programs.
Banks use our agile tools to rapidly create their own personalization IP to serve the unique needs of their customers and differentiate themselves in a crowded market. With these advances, banks have transformed their digital banking into the center of the customers' financial lives while also delivering significant business impact.
Unlike other solutions that offer basic level insights and PFM, this is the first of its kind solution that is integrated into the customer's everyday banking experience (not a separate app but part of the bank app or online banking), requires no upfront data or effort from the user, and is highly personalized to deliver the right insights and advice to each customer at the right time. Using AI, the solution learns from user behavior and becomes more personalized and relevant to each customer over time.
What sources of data do you use to deliver your service?
The existing transaction data which banks have on their customers' finances.
How is the next generation of data analytics and AI transforming the banking sector?
We believe one of the most effective and practical ways for banks to use AI is creating a new customer experience that is personalized, proactive and focused on customer empowerment.
Using the data banks already have on their customers, AI can help identify personal behavior patterns in their financial transactions and highlight things that are most important and useful to each person at that moment.
It can also be used to turn the experience from looking in the rearview mirror into forward-looking insights and advice, empowering customers to make better financial decisions. And it can turn the bank into a proactive partner – rather than waiting for the customer to come up with a question or inquire about a problem.
For Artificial Intelligence to be effective, it has to be integrated into the customer's everyday banking experience (not a separate app but rather simply as part of the banks app or online banking interface), require no upfront data or additional effort from the user, and highly personalized to deliver the right insights and advice to each customer at the right time. Using AI, the solution can learn from user behavior and becomes more personalized and relevant to each customer over time.
If you had to give a piece of advice to a bank what would it be?
Look at engagement and personalization as the gateway to differentiation in a commoditized banking environment. The ability to provide customers with offerings that match their individual needs at any given time will drive engagement and loyalty to the bank. By building layers of trust, a banks ability to have an ongoing relationship with each customer will boost long term return on investment in engagement.
What is Self-Driving Finance™ and what are the benefits for the customers?
Like self-driving cars, what we call Self-Driving Finance is not an all-or-nothing proposition but rather a multi-level framework with increasing degrees of autonomous capabilities. Each level provides a foundation for more advanced capabilities that can be added to the bank's offering while delivering immediate value to the customer and to the bank.
Data to Help Display What is Happening: Transaction categorization and account activity aggregation in order to provide an integrated view of the customer's financial history.
Insights to Display What is Important: Adding a layer of analytics to highlight exceptions and important events.
Advice to Tell Consumers What to Do: Moving from descriptive to prescriptive analytics, offering just-in-time advice to help customers improve their day-to-day finances and reach their financial goals.
Automation to Act on Behalf of the Customer: The ultimate level of Self-Driving Finance automates decisions to help customers save more, increase investments, or pay off debts.
Personetics already counts 200+ employees. With such a fast-growing team, how do you make sure everybody stays motivated and how do you support the corporate culture?
Keeping the Personetics company culture strong is truly the key to holding our team together in the face of fast growth. Not only have we grown the team to over 200+, over 70 of those hires were in 2019 alone! We also have teams located around the world, some in corporate offices and some remotely so ensuring that we speak regularly and meet periodically keeps the motivation high.
As our growth has accelerated, we feel it is vital that every employee feel they are in a nurturing work culture in which they can communicate, collaborate and thrive. We pride ourselves on putting inclusiveness and diversity as a priority when recruiting new team members with over 40% of R&D, product and project management roles being filled by female recruits.
We also pride ourselves on the outreach we do in our local communities with volunteer programs that we encourage our employees to participate in.
What are the big milestones you are looking to achieve in 2020 and beyond?
2020 is already shaping up to be a banner year for Personetics, with a number of banking partners launching or expanding Personetics powered solutions to their customers. With the growing demand for bankers to provide more proactive and automated financial service on behalf of the customers, Personetics will be working on rolling out new financial wellness programs dedicated to helping customers begin saving, investing, paying down debt and more.
Additionally, Personetics will continue developing enhanced banker enablement with new insights and improved CRM integration for bankers to understand a customer's current situation and next best product to consider.