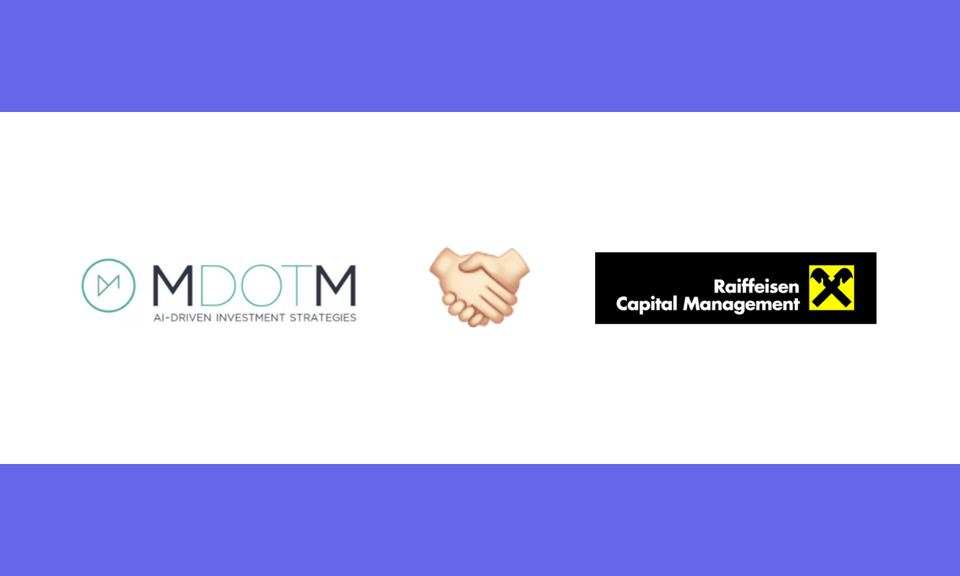 MDOTM, a leading provider in quantitative investment advisory services to institutional investors, and Raiffeisen Capital Management, one of Austria's largest fund managers, announce a new strategic partnership.
Thanks to this new initiative, the range of Raiffeisen Capital management's sustainable funds will be used by MDOTM to offer to the market SRI investment solutions that benefit from the efficiency brought by AI technology in portfolio construction.
Raiffeisen Capital Management's offering in the prominent impact investing segment comprises eight investment funds with different risk/return profiles: Raiffeisen Sustainable Balanced, Raiffeisen GreenBonds, Raiffeisen Diversified Sustainable, Raiffeisen Sustainable Solidity, Raiffeisen Sustainable Emerging Markets, Raiffeisen Sustainable Short Term, Raiffeisen Sustainable Momentum and Raiffeisen Sustainable Equity.
MDOTM is a fintech company that develops investment strategies for financial institutions with the help of AI, machine learning and advanced statistical methods. It was the only European fintech startup selected in 2017 for the Google for Entrepreneurs acceleration programme. Investors in MDOTM, in addition to the founders, include Banca Profilo, the former CEO of Unicredit and current chairman of Rothschild Federico Ghizzoni and Alida Carcano, founder of Valeur Asset Management.
The startup acts as an advisor to banks, wealth managers, asset management companies, and insurance companies by supporting them in specific areas which require high degree of technological specialization by providing them with systematic models for investment decision making.
«At a time where sustainable investments benefit from increasing interest from institutional investors – comments Donato Giannico, Italy Country Head of Raiffeisen Capital Management – we are very pleased with this agreement which will allow us to offer our consolidated expertise in socially responsible investments through new innovative and fintech channels such as MDOTM's quantitative advisory service».
«We are proud of this partnership which allows us to combine two highly topical issues which will inevitably be highly relevant in the years to come. On the one hand, the SRI theme, on the other, the efficiency brought to the investment process by artificial intelligence – Comments Tommaso Migliore, CEO and Co-Founder of MDOTM – We have chosen to work with Raiffeisen CM, a European leader in SRI investing, to offer banks and wealth managers the opportunity to add sustainable, innovative and efficient investment solutions to their product offering»