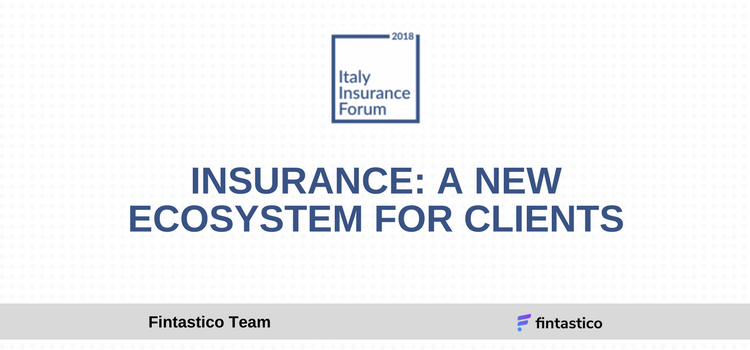 Italy Insurance Forum is a-not-to-be-missed event for all industry stakeholders. It will bring together local and international insurance leaders and innovators to learn and discuss how the insurance ecosystem is undergoing transformation and innovation.
The even will be held on Wednesday, April 11th, at the Atahotel Expo Fiera in Milan. 
This year's fifth edition, organized by IKN Italy - Institute of Knowledge & Networking, will provide unique networking opportunities and the chance to join high profile conversations with speakers and industry experts. Over 350 attendees are expected, the majority of attendees will be senior-level insurers.
The event, which is part of the initiatives promoted by the Community Insurance Club, is widely recognized as the leading insurtech event in Italy. Its focus on the latest innovations of the sector, offers actionable and practical insights thanks to the presence of major insurtechs.
The 2018 edition will open with a plenary session led by top industry executives:
Ty R. Sagalow, Founding member - Lemonade
Massimo Trefiletti, Director of claims - Ania
Simone Ranucci, Cofounder - Yolo
Alessandro Testa, Chief Digital Officer - HDI Assicurazioni
Paolo Masini, Director of claims - Cattolica Assicurazioni
Edoardo Monaco, Cofounder - Axieme
Paola Scarabotto, Head of Business Intelligence - Groupama Assicurazioni
Simone Macelloni, Marketing R&D - BNP Paribas Cardif
Nicoletta Ucci, Head of Digital and Multi-Access - AXA Italia
Engaging interactive roundtable discussions will follow with a focus on three main topics:
IT & Data
Claims
Digital & Innovation
A special exhibition space will be dedicated to insurtech startups, poised to disrupt the traditional insurance industry.
The 6 startups categories featured will be:
Claims Handling and Frauds

Underwriting

Customer Service

Marketing & Distribution

Customer Retention

Product Development
Italy Insurance Forum
 is a unique opportunity to explore the latest
insurtech
developments, witness how they are transforming each part of the value chain and grasp where they fit in to the bigger picture of the insurance ecosystem.
Fintastico is a proud partner of the event. 
If planning to attend, you may register at this link.