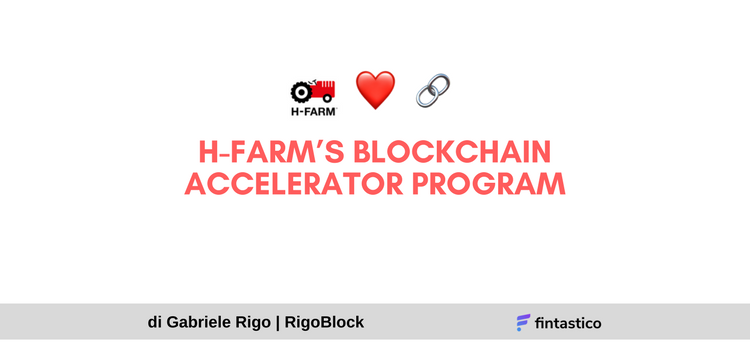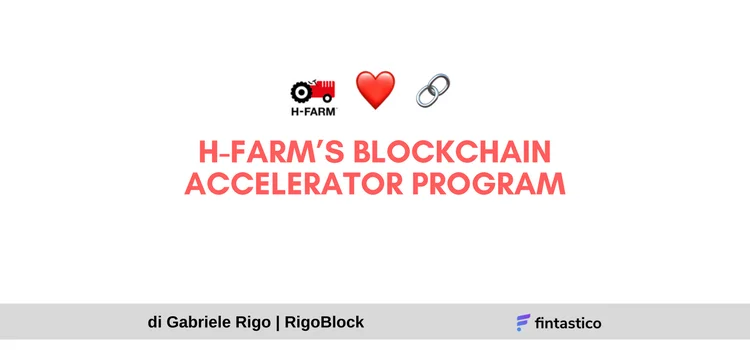 Dear fellow readers, you are used to read our pubblicatins about the development of blockchain applications and the most interesting topics for this bleeding-edge technology. This month we want to give you a picture of one of the many developments in the corporate/institutional world in distributed ledgers technology. We just recently got accepted into H-Farm's "blockchain business solution accelerator" program, which is run by H-Farm in cooperation with Deutsche Bank. We will give you a brief overview of who H-Farm is, the accelerator program itself and the selected startups (RigoBlock among them).
The H-Farm platform
H-Farm is an accelerator program aimed at supporting emerging startups with traction and an MVP to enroll in business relationships and preparing them to avoid making the most common mistakes, through extensive mentorship programs. They have a challenging program of activities with mentors coming form all around the world. On top of this, they recently received a 110 million Euro investment with the goal of further supporting the emerging startup ecosystem in Europe.
The H-Farm accelerator
H-Farm runs two 4-months accelerator programs a year, each one with a specific topic. Thanks to H-Farm's incredibly vast network of corporate partners, VC investors and relationships with other accelerators around the world, they can help startup companies leverage on their strenghts and create sustainable long-term partnerships.
H-Farm + Deutsche Bank blockchain program
The blockchain accelerator program is aimed at developing strong business relationships for startups and help them quickly generate revenue streams, building a long-term strategic plan for sustained growth. Among a pool of more than 400 projects, 5 have been selected as the most promising. All 5 startups are living and working together for the next four months, exploring collaboration possibilities. The program is run in cooperation with Deutsche Bank, who will provide streamlined access to corporate clients solutions.
The 5 selected startups
We are excited to spend this time at H-Camp and believe it is the perfect timing for us, as we are approaching our first Ethereum mainnet release. We are blessed with your support and thank you for making our community stronger every day. Please make sure you subscribe to our newsletter or visit our website.