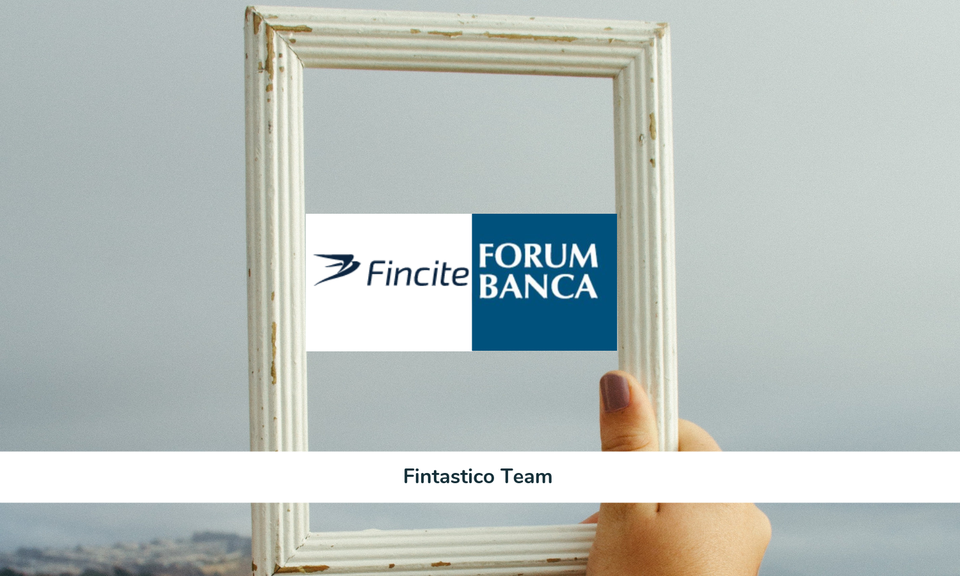 Ralf Heim holds the position of Co-CEO at Fincite, shared his insights with regards to developing a venture, creating an appropriate team culture, and how bootstrapping can transform a company into an award-winning top player in the fintech scene.  

Hi Ralf, tell us about the early days of Fincite and its establishment?  
Back in 2014, my former company was involved in data analytics focusing on bank stress tests. Together with my co-founders Friedhelm and Stefan we were wondering: "Why do I, as  a customer, don´t obtain any helpful analysis or advice from my bank?".
We started meeting bank executives to ask why they do not provide analytics or advice via the digital channel. The answer was a mixture of technological readiness and regulatory worries. So, we founded Fincite with the mission to empower banks to provide smart, holistic and efficient advice to their customers. 
First, we focused on digital channels like Robo Advice, meanwhile the advisor plays a significant role in the multi channel world.
What is Fincite?  
Fincite offers a modular software suite called Fincite.CIOS to banks, asset managers and insurers. CIOS is used to optimize the investment journey of a customer end to end. 
From the aggregation of wealth and accounts to the construction of an individual portfolio or a single advice – all is done within one software. Today the company counts around 70 employees, has a strong client base in ASG and BeNeLux with some of the largest banks in Europe.
Over the past years we were two times in a row awarded as one of the 50 fastest growing companies in Germany.
Can you tell us a bit more about Fincite.CIOS?
Our mission is to close the advice gap. As human based financial advice gets more expensive by the day, the group of underadviced customers is growing rapidly! 
Banks, insurers and asset managers are increasing the wealth limit a customer needs to bring to receive advice. Still, these institutes struggle to operate a profitable advice or investment management business. 
Our software empowers our clients to automate nearly all process steps while offering their customers an holistic, highly individualizable investment service. 
What advantages does Fincite offer in comparison to traditional solutions?
Basically these three points are distinguishing us from existing portfolio management and advice software:
A holistic view: As a Bank I can empower my customers via my website or in the process with the advisor to connect all cash and portfolio accounts (multi banking) and other assets like real estate or pensions to our software Fincite.CIOS.
A highly customizable portfolio: Following the institutes investment strategy, our clients can allow theirs customers or advisors to set personal goals and/or investment restrictions (on geographies, sectors, sustainability, single stocks, asset classes and style factors) for the customers.
From Standalone to integrated: As a Bank I can decide, if I want to use Fincite.CIOS as standalone and start within a couple of weeks or if I want to integrate it into my core banking, CRM or Portfolio Management Software to seamlessly integrate CIOS into my current processes, all channels and architectures.
The combination of unique features in aggregation and individualization combined with our modular software approach makes CIOS unique on the market.
What's the future of investing from your perspective? 
We see three main drivers: 
Aggregation (1), Individualization (2) and Efficiency (3) bundled into a seamless end to end experience for retail and institutional investors.
How might this look like?
As a customer I can go to my bank, insurer or asset manager and connect my accounts and assets with just a few clicks (1). Algorithms will detect what my "personal next best action" is. These recommendations will either be displayed to me in my app or will be explained to me by my trusted advisor. 
The next best action can reach from the hint that I should save 270€ a month to close my retirement gap to a suggestion to spread my investment more globally or to replace a risky, non-performing or expensive instrument (2). 
Following our current studies, investment processes will become so automated resulting that the average cost of advice/portfolio management will drop from over 5.000 € to around 200 € (if a human is involved in the customer conversation) to less than 1€ (for automated proposals). 
Both offerings: "digital only" and "hybrid" will co-exist in the future in a multi channel approach (3). 
How banks are using your solution? 
ABN AMRO is using our advisor software in order to provide an automated investment advice to their customers. 
Our software offers the advisors of ABN AMRO a process to empower them to create and optimize individual portfolios in real time and generate sales recommendations for our customers. 
The benefits ABN AMRO and we shared on stage at Finovate in London were stunning: 
Saving costs of 10 weeks/year per advisor
Higher individuality of the offerings ABN could render to their investment customer 
Increasing regulatory requirements making a manual implementation almost impossible and bearing greater liability and reputation risks
What are your expectations in attending Forum Banca this year?
After strong growth in ASG and BeNeLux, we are eyeing at win first partnerships in Italy. Italy has a very interesting market structure in the investment industry making it an attractive market. 
Currently we are in talks with some Italian banks and it would great to get a deeper understanding and market overview. 
In one sentence: we don´t come only for the great food 😊
Thanks for the interview Ralf and see you at Forum Banca!